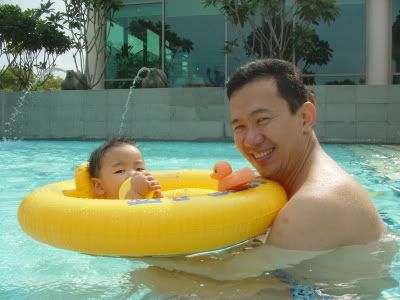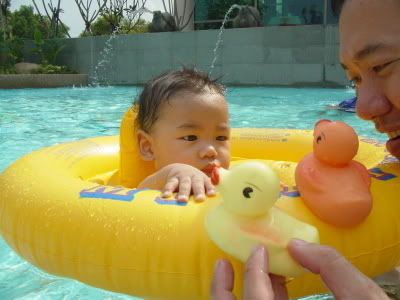 My bathtub has gotten bigger, and better today.....
Daddy and Mummy brought me to SIA Sports Club at Upper Changi Road.....
Daddy is a member there..... (so steady-bom-pi-pi hor.....)
Daddy and Mummy brought me into my big, fun bath tub with rubber duckies....
I have never seen a bath tub this size....
It a great bath tub, you should come see it for yourself....
Where on earth can you find a bath tub that comes with
sprinkles of water and a bright red cheerful slide.....
Then Daddy and Mummy told me that was a Swimming Pool.....
that I was happily paddling in.....
Well, I am happy that I came swimming today, BUT,
Does that mean this is not my bath tub and I can't keep it?!?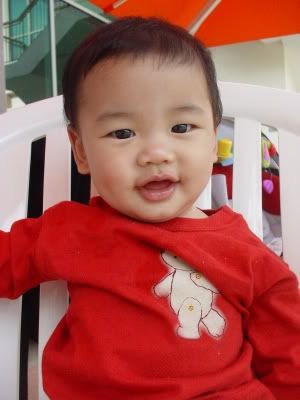 That's me after a bath..... still so charming yar!!