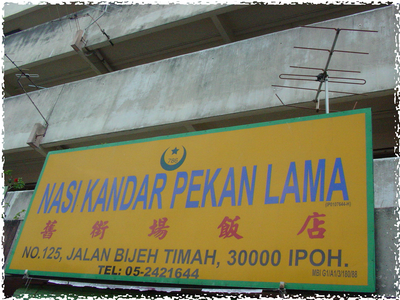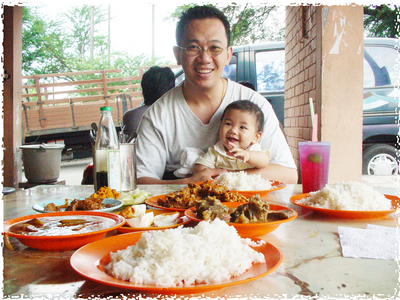 This place holds many fond memories of daddy childhood again.
As a kid, he always passed by this store when he walked to school from his home across the river. As such he also frequent this store.....
Those curry used to be so much spicier in his younger days....
The name is derived from the building,
as this is the 4 storey residential block where Uncle Brian stayed last time.....
They serve delicious curry fish, curry chicken, rendang, lamb, mutton etc...
I think it is yummy, but, mummy thinks that it will be too spicy for me to handle
The owner are Indians who speaks excellent Cantonese!!
*Thumbs up* Great Job!!