Yee Gu Jiong suggested that we should keep our tummy on 1/2 tank

so that we can enjoy BETTER food up in Penang....
Oh boy, I am so EXCITED!!
It will be my first time to Penang.
After hearing mummy endless raving about the kidney beans chendol....
there's finally a chance to TASTE it!!
Penang SUPER expensive 5rm Ice KaChang
Penang Char Kway Tiao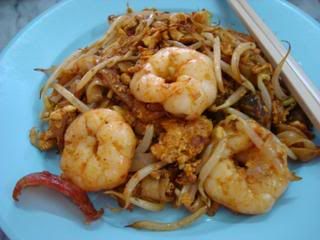 Penang Hae Mee
Penang Lor Bak
Penang Siamese Laksa
Final verdict: NOT WORTH IT. OVER PRICED FOOD!!
(all food fetured here are from Jalan Selamat)