The star attraction dish at mama's place this year is......


佛 跳 墙
aka
Buddha Jump Over the Wall!!


Exclusive herbs used for the dish:

Herbs simmering in Clay Pot....
aka: Buddha sitting on the wall
wahahahahhaha.....

Finished Product:
Buddha jumped over the wall for LUNCH...
so did we!!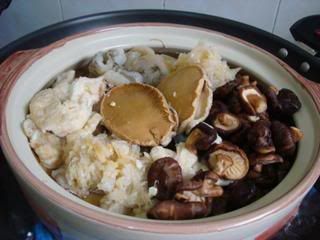 Contented mei mei in rose tinted glasses....
Reunion Dinner with porpor and auntie Ivy is celebrated at Waraku; Central....
porpor and auntie Ivy checking out the menu...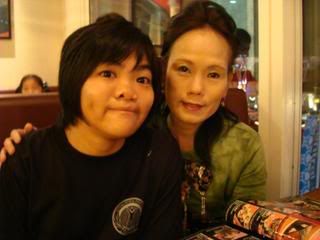 Delicious Desert!!
Oh my tummy is so filled to the brim!!
I am leaving some food in between my teeth.....
so that I will have surplus for the years to come....
年 年 有 余!!
HUAT
HUAT
HUAT ARR!!