I got inspired by Sally who wakes up every morning 
(WITHOUT FAIL),
to prepare nutritious Bento for her kids.....
This is my little project for feeding my kids right....
Only took me 30 mins, from cooking to washing up....
I encourage every parent to do the same for their kids...
(so that my poor Hiroshi does not stick out like a sore thumb....
Wahahahahahaha.....)
Hiroshi's Bento Box
(can keep warm for 6 hours one leh!)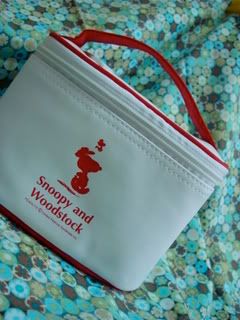 Cod fish with Mushroom and Carrots
(Looking for the cod?!?!
It's somewhere there lah!!
Underneath the mushrooms and carrots!!)
Stir fried Vegetable
(baby corn, asparagus, carrot)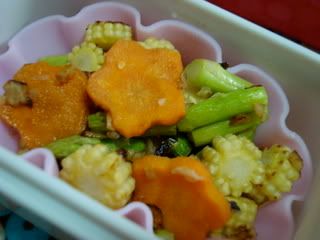 Stary Stary Rice ball!!
So CUTE!!
I want to have it right away!