Back Posting: 18th October 2008 - 25th October 2008
18th October 2008:
Pretty much they whole day is spend travelling.....
Taxi
Airplane
Airport Limousine
then finally Sally's car!!
Hiroshi @ Singapore Changi Airport
Holding his favourite "airplane" cum space shuttle....
Sophia @ Singapore Changi Airport
Both kids are excited about getting on an airplane!!
Hiroshi @ Narita Airport waiting for Airport Limousine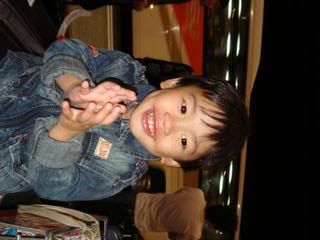 Sophia @ Narita Airport waiting for Airport Limousine
19th October 2008:
Fujisawa
Enoshima Aquarium
Masahiro & Hiroshi watching the Dolphin performance

Kugenuma Beach with lots of surfers!

I am totally amazed by how people
could transport their surf boards on a BICYCLE!!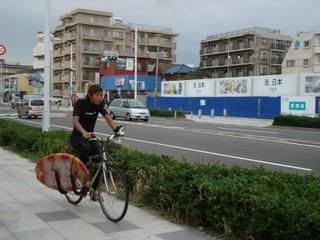 Red Lobster
Located across the road from the Aquarium,
Along with the other food joints.......
Although we ordered much much more ....
But, I am only showing the MUST EAT!!
Red Lobster salad with Japanese Dressing
Seafood Paella!
Masahiro and Hiroshi at the subway station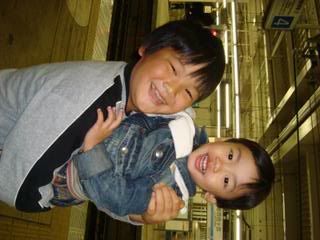 20th October 2008:
Shinyurigaoka
Curry & Herb Cherry Blossom
Located under the escalator opposite MacDonald's
Yin & Yang Japanese Curry
Sally & Myself having delicious curry for lunch

Kamakura
Great Buddha
Kitson washing his hands before the presence of the Great Buddha
This is the Great Buddha....
I know I am stating the obvious.....
BUT, it is HUGE!!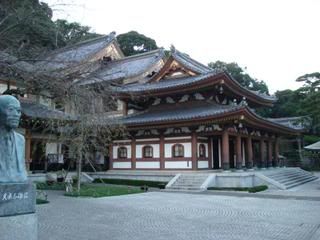 "Mummy, he's got big tummy like me!!"
"wah so big!! But, NOPE gor gor yours BIGGER!!"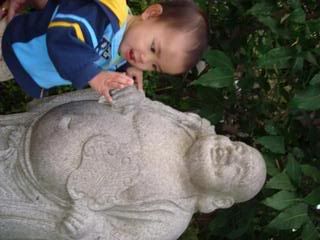 Cute Monk!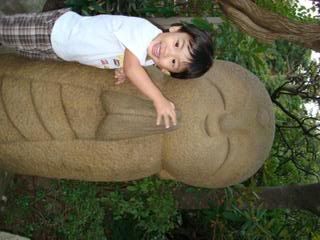 Me with a BIG GRIN!!
Coz I got my ICE CREAM!!
Green tea and sweet potato flavor......
Although I pretty much prefer Black Sesame....
Too bad, they don't have it!!
21st October 2008:
Rest & Relax
(shopping)
Sophia @ Costco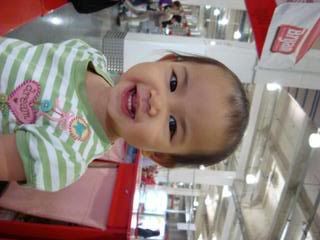 The shopping carts in Japan are so darn COOL!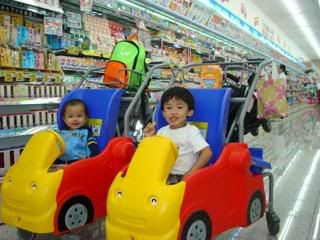 22nd October 2008:
Tokyo Disneyland
Surely we can feel the magic in the air!
Hiroshi was all smiles for it!
However, Sophia paints a different picture!
Pluto who ran wild in the park
One of the 3 bears.....
Wendy and PeterPan....
Daddy & Hiroshi @ Mark Twain Riverboat
The little princess who stole
Hiroshi's (and Hiroshi's daddy) heart!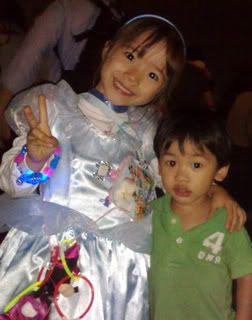 Hiroshi sitting by the fireplace @ Mickey Mouse House
We even got to meet Mickey Mouse!!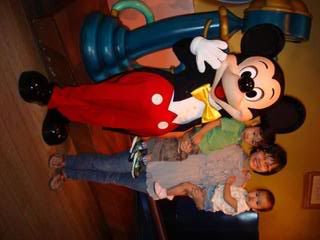 We caught all 4 parades!


1) Let's go, Villains
2) Jubilation!
The following 2 are night parades with magical lightings & pyrotechnics!

3) Tokyo Disneyland Electrical Parade (Dreamlights)

4) Banzai Villains!!

We also caught the spectacular fireworks display!
I feel like a child all over again!
23rd October 2008:
(The day when everything went WRONG!)
Sario Puroland (Home of Hello Kitty)

We went all the way there and.....
IT WAS CLOSE!!
Not open for the day!!!
Arrgh!!
Tama Zoo
Nothing much to shout about!
It even started to rain drastically....
So much about animals watching!!!
Ueno
Narrow streets selling delicious food and dried stuffs.
(sorry... No picture..... Busy hunting for food!)
Akihabara
I have found out that a Japanese language camera

is 12,000 yen cheaper than one with English language aka export set!!
duhz, duhz, duhz!!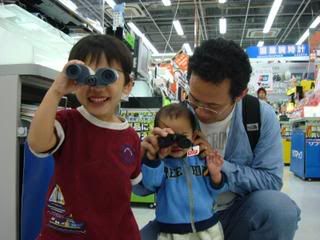 Daddy & kids posing on the train!
Random Thoughts:
Guess what I found at the corner of my pee pee room cubical?!?
A special "high chair" to leave the kids
when you need to answer the call of nature!
How innovative!!
I checked with Kitson....
They have it in the little boy's room too!
COOL!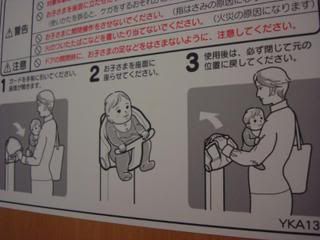 I like this sign!
I like how it says "KEEP WATCH!!"
Wahahahahahaha......
24th October 2008:
Rest & Relax
Sophia shopping @ Shinyurigaoka
Hiroshi "stand sleeping" in the car
25th October 2008:
Home Sweet Home
Having our last Japanese meal before boarding the Airplane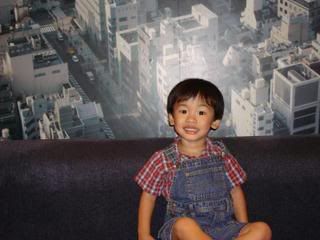 Airbus 380
This is the 1st time we were on the new airbus 380....
On the outside....
It somehow looked like a whale!!
Very spacious and comfortable thou!
See!! A very happy customer!
Please bear with me.....
I still got alot of videos taken which i am still trying to sort out.....