I used to pay good money for this dish 

at a chicken rice stall at Far East Plaza,
But when the children came along my frequent visit to the stall, 
became a mere once or twice a year affair!
Duck in Salted Cabbage Soup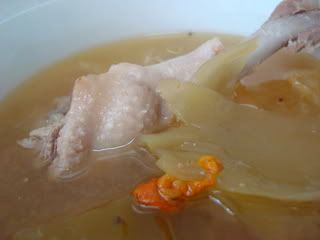 And, just to clear the air of any misunderstanding....
I AM NOT PREGNANT!!
I am just craving for food I haven't had for the longest time.