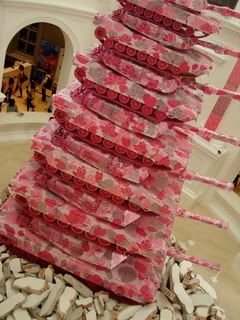 This massive arty farty sculpture greeted us at the door steps.
I suppose it meant make love not war!
Oh well.... at least that is how I'll like to interpret it!

1st stop was Story telling by Monsters Under the Bed
I love how they made used of all the little children's drawing 
to create a special story!
*Hiroshi & Sophia concentrating on drawing*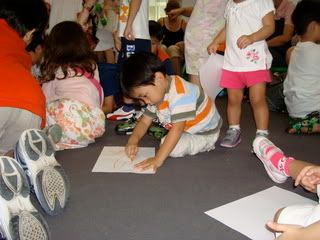 Then was stick puppets
I never knew kitson could be this creative!
He made platypus out of sticks!!
And Sophia love it to bits!
Close up of daddy's art work!
Lastly it was, Adventure with ToyBox....
It was entertaining, educational and hilarious!
Everyone enjoyed it!

ToyBox in action!

Lunch at Novus