I am finally 29!!!!
Dinner at Waraku
Quickpic Before Dinner Starts
Teppanyaki Oysters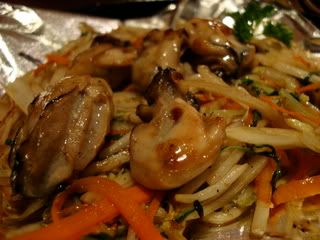 Huge Bowl of Wakame Soba
Cold Soba
(Honestly speaking, I DO NOT like this one AT ALL!)
Halfway through Dinner,
Sophia took this picture of Kitson and Myself!
Yummy Green Tea Ice Cream
Ending the night with our Family Picture!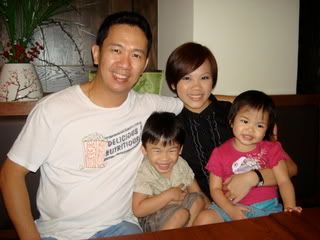 I've been extremely lucky this year!
I've got everything off my birthday wish list
from Sephora and M.A.C!!!
*big huge sloppy kisses to hubby*
Thank you Hubby!!
Sister Irene and Alice
Thank you
for the very thoughtful gift.....
Friends and Relatives
whom wished me on facebook
Thank you!!!
Friends and Relatives
whom SMSed or CALLed me,
Thank you very very much!
I do appreciate all the gifts and well wishes!