Absolutely Charming!!!!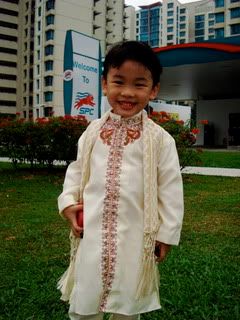 Can you Spot Hiroshi?!?!
He's the smallest one on the right!!
So Adorable!!!!
All the kids were amazing!
The months of hard work DID paid off at the end of the day!
We TOTALLY enjoyed ourselves!
(oh well, other than the constant "technical" problem,
and the never ending talking from the emcee,
the whole performance was a THUMBS UP!!)
Finally a moment to ourselves....
Picture Time!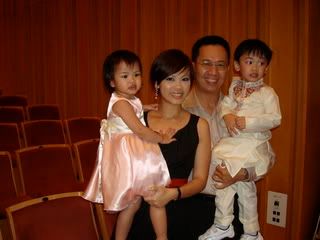 Then, we rushed over to Grassroot club
at Yio Chu Kang for Noelle's 1st Birthday.....
Perfect venue for children's birthday party!
I LOVE THE PLAYGROUND!!!!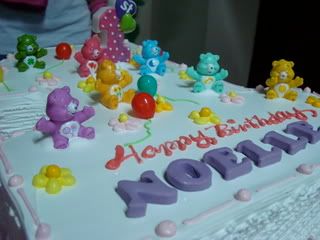 Hiroshi in the Ballpit
Sophia in the Ballpit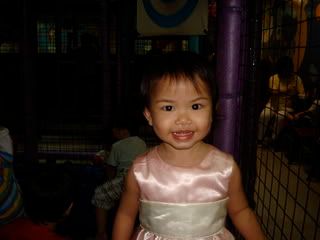 I just realised that I did not have a picture taken
with either the host or the birthday girl.....
ARRGH!!!!! I'm getting OLD!
(April, if you're reading this....
Please send me the pictures we took together *smile*)
Quick family photo before we end the night.....
Smiles on everyone's faces....
Tired, but truly a fruitful and enjoyable day!
Oh, and once again,