To get into the festive mood of Deepavali,
we took a trip down to Little India....
Honestly speaking,
I've never once celebrated Deepavali,
even though I've stayed all 28 years of my life
in a multi racial lil island named Singapore!
It was an educational trip for the kids and myself!
Festival of Lights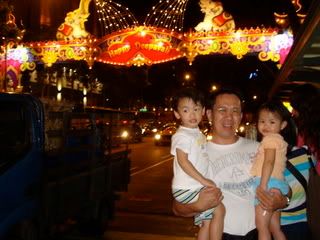 STILL Festival of Lights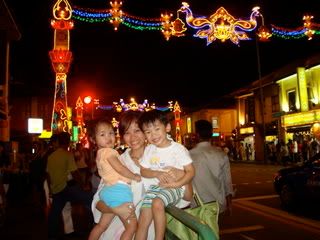 STILL MORE Festival of Lights
Everyone was in such joyous mood
that they shared their sparklers with the kids!
Needless to say,
the kids TOTALLY love Deepavali
and *ahem* the endless supply of sparklers!!!
We even visited the Indian Temple!
Unfortunately, this pictures does not do the temple any justice!
The temple is beautiful!
Filled with many Vivid Colours!!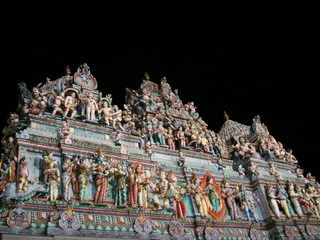 Sophia fascinated with the bells on the door of the temple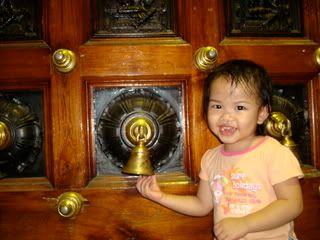 How can we leave without tasting any Indian Cuisine?!?
Tandoori Restaurant
(located next to Mustafa)
The 2 images below are for Ivy Soh!
Garlic Naan
Fluffy with fragrant aroma of garlic!!
Chicken Tikar
Absolutely moist & delicious!
Worth every CENT!!!!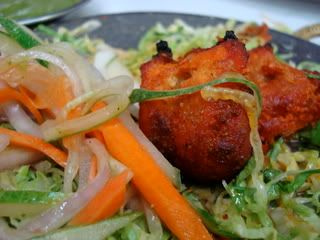 Verdict: Very pricey food, BUT delicious!
Worth every last penny in the pocket!!!
My 2 stinky sweaty heads in the train on the way home!
It was a hell lot of fun for everyone!