All ready for Party Time!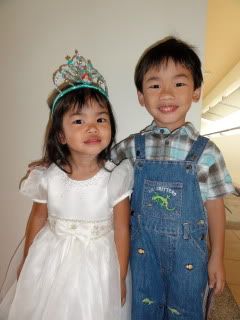 Princess Sophia requested for a little mermaid cake....
Not the prettiest Princess Ariel cake on earth,
but at least,
It's home made!
Blueberry Cheese Cake
Adeline, thanks a million for the recipe!!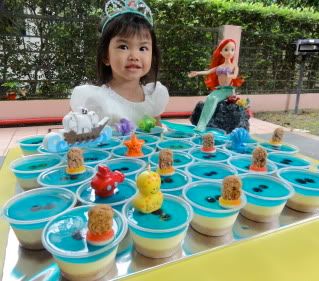 Sophia excited about giving out goodie bags.....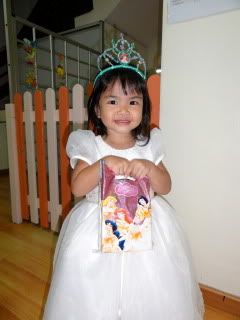 Contents of Goodie Bag
Family moment with the happy princess!
Still going on the little mermaid theme,
we visited Underwater Wold at Sentosa....
The kids has a blast!
That's me with 2 super excited kids!
The kids were fascinated to see a diver cleaning up the tank....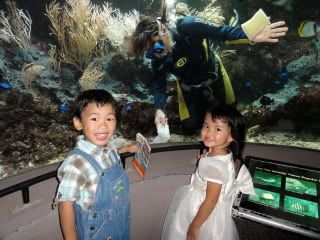 All Smiles for Sophia on the Tram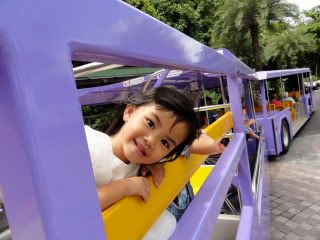 We ended the day by indulging Hiroshi
to a live Transformers performance
@ Plaza Singapura!
The day ended with 2 happy kids,
but with 2 terribly tired parents...
But, it was all worth it!
Happy Birthday Princess Sophia!!