Hiroshi checking out the map while eating dim sum
Let the fun begin: Ocean Park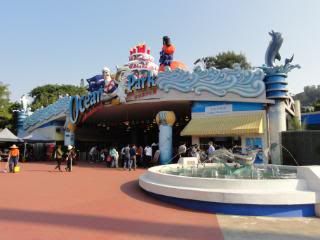 Hiroshi on the cable car.
Totally lovin' it!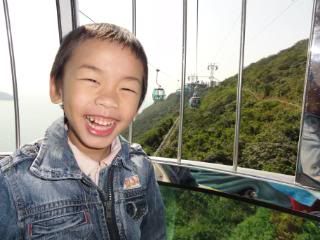 Sophia with her new travel buddy; Spunky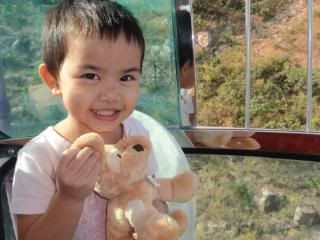 Hiroshi the Adrenaline Junkie with daddy.
He wants to do it again and again and again....
Directions:
Take MTR to Admiralty,
transfer to bus 629.

I hate this park!
Nothing much for do with lil children.
Too much stairs,
We had to carry the stroller
up and down,
down and up,
up and down,
down and up.
(oh well, you get the idea.....)
Not stroller friendly at all!
The Sea Dream show is plain L.A.M.E!
Not worth your time and money!
I honestly feel that Singapore's Underwater World
is way better in every aspect!