Concert tickets: $20
Concert dvd: $35
Photos taken by Professional Photographers: $8/piece
Watching concert performed by my talented son:
PRICELESS!
Ticket cum Program List
C.H.A.R.M.I.N.G
The Incredible Hunks!
School of Rock?!?!?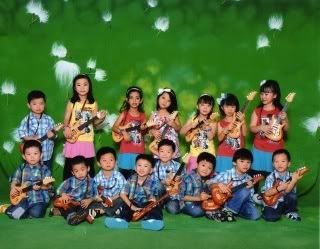 We sincerely apologize for the quality of the video.
We couldn't stop ours hands from shaking
& laughing at the same time!
*note to self: Bring TRIPOD the next time round!!!*
We found the performance extremely entertaining.
Maybe we should really consider
signing Hiroshi up for guitar classes.
That boy really could ROCK the house!
(2.37 seconds into video...)