Hail the KING
Hail to the King of FRUITS....
Durian King.....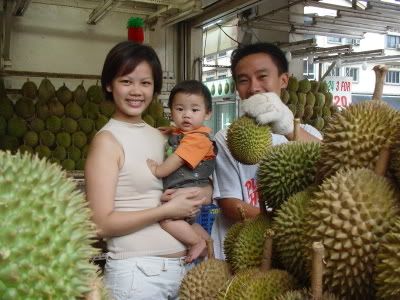 We were in Sims Avenue (near geylang), Sultan Durian
daddy and mummy's regular durian eating place
when they were still dating.....
That guy holding onto the Durian is Ah Lek gor gor....
He very super one...
Choose durian like got x-ray eye like that lor....
Next time you all go find him okie....