Back Posting 18th November 2008
Great day of fun @ Sentosa!!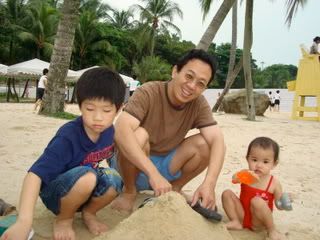 Giving Hiroshi a complimentary birthday sand spa!!

Happy Customer!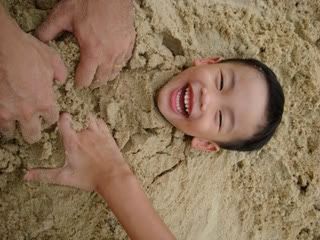 Beach bum who loves the sand and the sea!
Dinner @ Swensen
Singing Happy Birthday Song to a SLEEPING Hiroshi!!

STILL SLEEPING!!

Kitson's birthday present to Hiroshi....
He loves it so much that he insists on hugging it to bed!