Finally, it is the time of the year again....
The time which I buried myself in the heat of the kitchen,
racking up my dead rusty creative brain cells, 
trying to bake an eye pleasing, great tasting cake,
for the most demanding customers on earth....
TODDLERS!!
Hiroshi has requested for an `airplane theme' cake....
He has been so crazy over them 
ever since watching the show TOP GUN
F14 Tomcat, F15 Eagle, F16 Fighting Falcon & MiGs 

are just some of his favourite aircrafts.
Instead using fondant sugar craft to recreate the airplanes,
Kitson suggested using toys,
so that Hiroshi can get to keep it after the birthday.
That was such a brilliant idea!
*drumroll*
Presenting my humble airplane cake 
made with lotsa love.....
3 tier DIY Cupcake Stand
Devil's Food Cake with Chocolate Coconut Frosting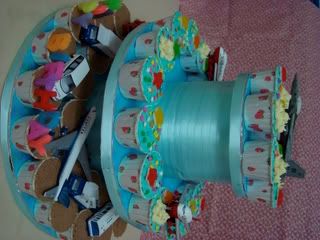 Top tier: F15 jetting through the skies
2nd tier: Jumbo Toy'r'us airplane flying in the skies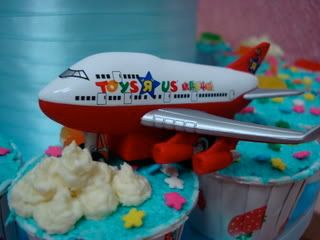 Hiroshi with a Big Wide SMILE 
smack right across his face 
when I reveal his cake 
(In moments like this, I feel absolutely rewarding 
to be able to bake his cake all by myself!!)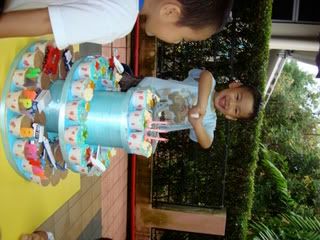 The Kids singing the Happy Birthday Song
Kids enjoying the cupcakes
(They even took 2nd helpings!!)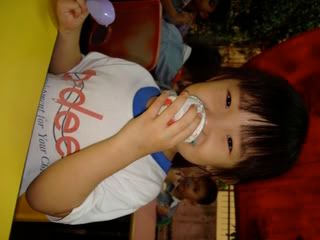 SUPER DUPER HAPPY!!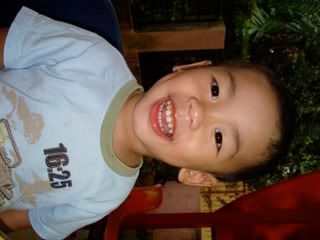 Goodie bags:
Still standing by my NO JUNK policy....
-Styrofoam Airplane Glider
-Winnie the Pooh Notebook
-Tri coloured pen
-Hanuta hazelnut waffle (all the way back from Zurich....)
-Cereal
-Raisin
-Milo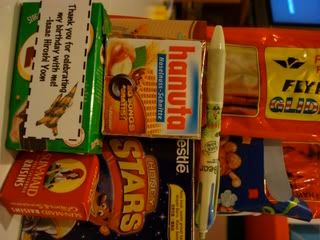 Happy kids with their goodie bags.....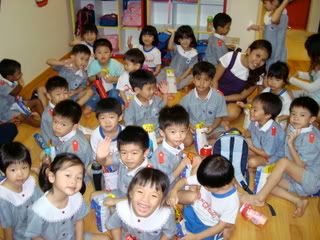 Present from teacher Natasha & teacher Saro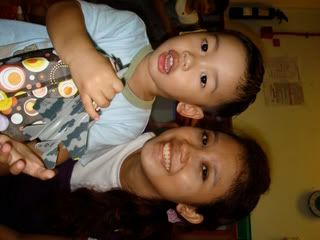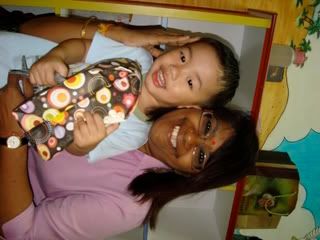 Hiroshi with his classmates (EDP class)
Still the smallest size of them all....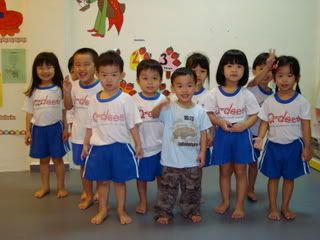 Cheeky Faces!