I saw this sign board at SPC near my place....
I couldn't resist....... 
And I had to steal a shoot with the EX Large abalone!!
And I instigated Kitson to get silly with me!!
As you can see Kitson is a far better actor than I am!
This picture constantly reminds me of a scene from Kung fu Panda!
Where Po was fighting with Master shifu 
for his bao during Kung fu training!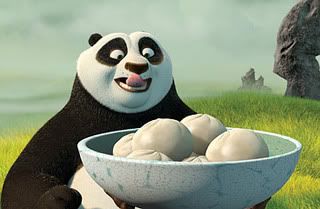 *Just for laughs*