I am not a person that constantly updates the way I look.
Especially when it comes to hair styles!!
I am boring and predictable!
(and not to mention.... 
it was freaking EXPANSIVE too!)
I was a little skeptical on how it will turn out this year!
But since Ivy was with me I thought alright...
Let's take the plunge....
I totally 
LOVE THE NEW LOOK!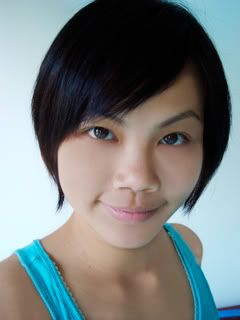 On a side note, Ivy hates hers!
and We had the same stylist!
Hair Cut from:
Hair de Exchange
#06-20 Plaza Singapura
Tel: 68844292
Hair stylist: Vincent Yeo