I had the pleasure of being invited to
Majolica Majorca's Chapter 27 workshop
And since we are all allowed to invite a friend,
And to those who are ignorant about Majolica Majorca,
they are actually sister company of Shiseido....
This pretty much explains the fancy visuals
for all of their product launch!
Look at the pretty visuals!
dun cha just love it!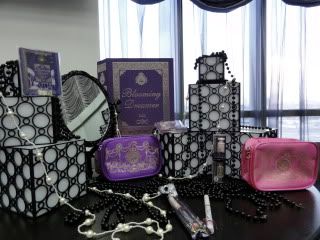 2 eye shadow palettes,
2 eyeliners
& a mascara
was introduced for chapter 27
The inspiration of this collection
was by shakespeare's Midsummer's night dream.
Now let us all dream a dream.....
Mid-day Dreamer
-this look is achieved by using the pink palette...
Personally speaking, I think this palette is very well suited
for people with fair complexion....
Maybe people with puffy lids should steer far from this one!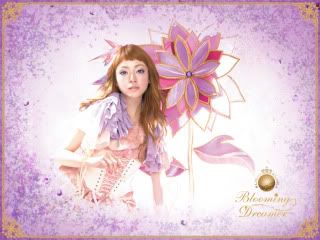 Midnight Dreamer
-this look is achieved using the purple palette...
I thought this palette is good for people with darker complexion.
I love this one!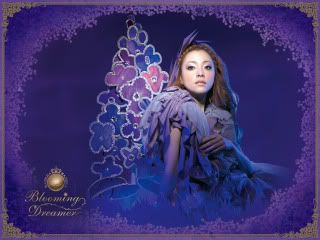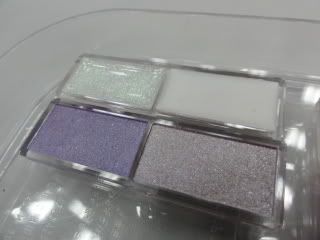 I totally forgot to colour swatch both palette.
But, I vouch that the colour pigmentation is fabulous!
My only complain would be with the eye gloss....
I thought it was far too messy.....
Would really prefer the glitters in a tube & tiny applicator brush.....
(like the silky girl ones)
Automatic Liquid Eye Liner
in Mysterious & Alluring (black base with violet pearl)
and Pure & Captivating (white base with violet pearl)
Limited Edition
purple Lash Enamel Glamour Volume On
This mascara has the same applicator
as in Chapter 26 Lash Enamel Volume On.....
Initially, I thought this purple mascara was so bright
that it could stop traffic....
(that is what i think about ALL colour mascaras!!!)
BUT, I have been proven wrong....
The purple was actually pretty discrete!
Oh well.... at least there was no ah beng
trying to pick me up for the night!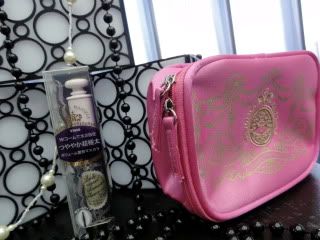 That's Gin & Myself after the workshop.
on midnight dreamer.....

Yawn...
Time to hit bed and start dreaming.
Thank you Majolica Majorca & Pearlin for this great workshop!