We thought our day was badly ruin when it started to rain at our doorsteps!
But God was kind enough to make the rain stop
when we've arrived at changi navel base.
Nice weather to enjoy the Navy Open House 2010.....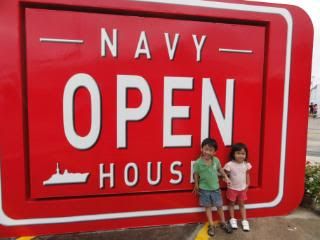 The Q is insane!
I realized, the bigger the ship, the longer the Q....
and seriously speaking....
I'm not a great fan of Q-ing up for anything!
So therefore this is the ONLY ship we visited!
Which is also the smallest one!
But still,
it took us 60 mins of patiently waiting!!!

Even though it was the smallest ship,
the kids were mad excited to be sitting behind the controls!

This is the only zone that makes this trip worthwhile...
and the Q was still bearable!
The "Family & Fun" Zone!!!

Hiroshi & Sophia having a jolly good time rowing boats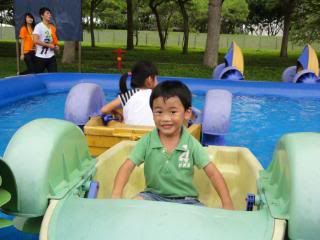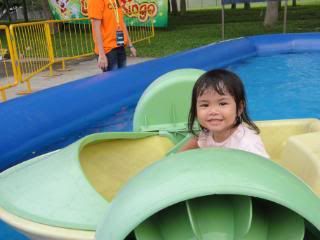 There was also photo taking opportunities for children in navy uniform!
*super duper excited*