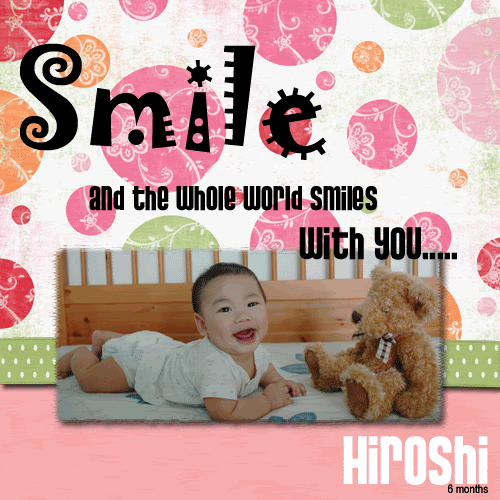 (1) It's a Beautiful Day!!
(2) Mummy Loves Me.....
(3) Daddy Loves Me.....
(4) Everybody Loves Me....
(5) Teddy is STILL Smiling at Me
(6) I Am FINALLY 6 Months Old!!
YES!! I am finally 6 months old.....
Alot has been happening recently,
I have been picking up up many new milestones, such as
*Being able toChew and Swallow my Food
*Flip (back to stomach & stomach to back)
*BUTT crawl
*Sit upright with support
Isn't it so cool?!?