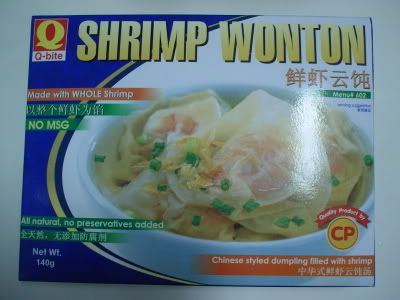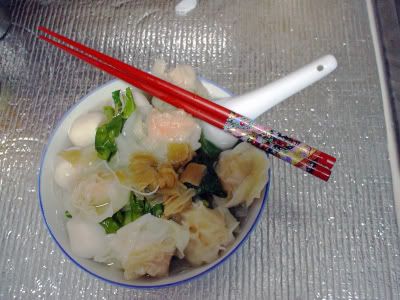 After watching television advertisement on Q-bite shrimp wanton for months.... Mummy could not resist but to BUY BUY BUY!! Mummy got this from Cold Storage, Compass Point. It is $4.20 per pack, greedy mummy got 2!!
Shrimp Wanton Dinner For Two
Ingredients:
1 pack Q-bite Shrimp Wanton
1/2 pack DoDo Premium Fishball
3 stalks of Kai Lan
2 cubes Maggie Fish Cube
1 litre Water
Bee Hoon
Instuction:
(1) Put shrimp wanton into boiling water for 30 seconds,
(2) Remove shrimp wanton and drain
(3) Add maggie fish cubes into 1 litre water
(4) Add kai lan, fishball and bee hoon.
(5) Plate and add shrimp wanton on top
Enjoy your dinner......