On the train
Ipod saves the day!
No more cranky kids on long train rides!!
Loving Siblings!
Curb your crave for Malaysia food at Angel Kitchen!
Penang Assam Laksa still stands as my favorite item on the menu!
MUST TRY!!
Angel Kitchen
5 Koek Road #01-13
Cuppage Plaze
Penang Assam Laksa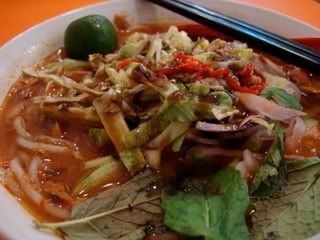 Ipoh Dry Curry Chicken Noodles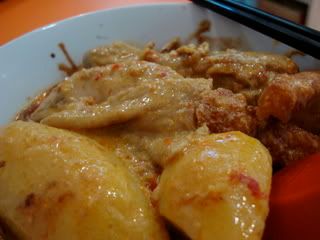 There is a ramen joint a couple of stores down the street
(walking towards OG Orchard Point
Inside Cuppage Plaza)
This is as good as what you can get from Japan,
thou, a little costly, $13.50 for this Tamago Ramen....
(still cheaper than flying to Japan for a bowl of ramen!!)
But, it is definitely worth it!
Try the Vegetable Salad too!