often meant to listen to a story or explanation 

with considerable doubt...
Even their restaurant tag line says,
"it's only a cafe, don't take it so seriously!"
So you might expect the place 
to be really shoddy and service to be totally crappy!
But, I was taken aback!
THEY PROVIDED THE BEST SERVICE I HAD BY FAR!!!
In fact, the place was very kiddy friendly,
The colourful paintings on the walls & tables
will brighten any dark gloomy day you had at work....
They even have FREE WIFI in the restaurant!
Isn't that so cool!
And the food was GREAT!!
A contented Sophia with Uncle Ray & Auntie Crystina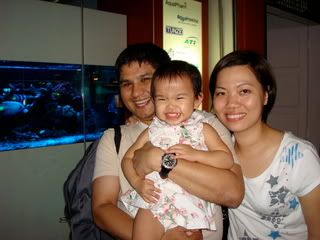 We'll definitely be back for more!
297 Tanjong Katong Road,
Singapore 437080
Tel: 6348 2297